A plumber is an essential lifeline in your home. They lay the blueprint for your water pipes, waste lines, and plumbing to specific building specifications. If you've had a busted pipe or broken toilet, you know how important it is to have a plumber. A simple clogged toilet may be a DIY job that requires a plunger, but more serious plumbing issues are best served by a professional.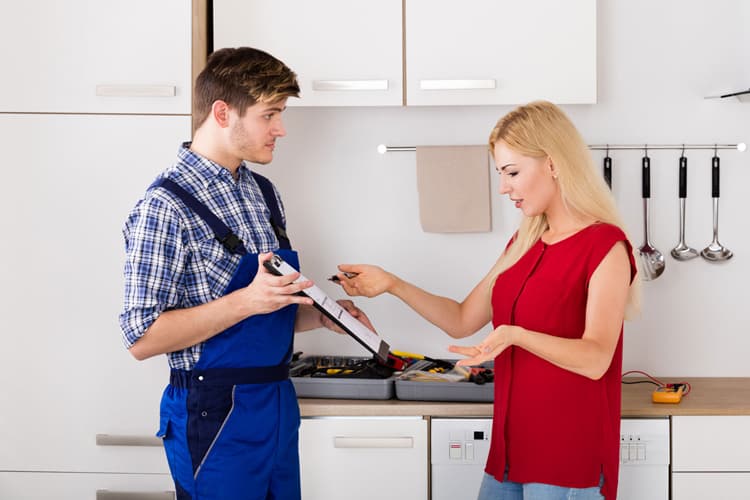 One mistake can be a plumbing nightmare and leave your house a stinky mess. When you need a plumber, do you know how to locate the top expert? The following guide will give you tips on how to get professional, attentive drain cleaning and plumbing services in your area – what to look for and what questions to ask.
What To Look For In An Expert Plumber
Look for a plumber that has experience in their field. More importantly, look at their license and certification, which are significant to your residential or business plumbing needs. Hiring a plumber with a variety of services is one of the first things to look for in a contracting professional. Their experience is the key to getting exceptional service with 24/7 support. Look for a professional plumber that's responsive to your needs while providing courteous service, and explanations that you can understand.
But what does it mean exactly for a plumber to offer a variety of services? Well, take a look at their website; you should find all or any of the following services listed: repair of water lines, complete toilet installation and repair, interior and exterior waterproofing, water main services, drain backup, drain cleaning, flood protection, sink installs, faucet repairs, fixtures, appliances, and waste disposal systems. Plus, they should have expertise in residential and commercial plumbing. In fact, it's important for you to know the difference between the two.
Residential VS Commercial Plumbing
Residential and commercial plumbers use the same materials and perform the same functions, but there is a difference. For example, residential plumbers are usually called for emergencies on the weekend, whereas a commercial plumber provides 24/7 support that's usually after hours and away from the public (though there are residential companies that also offer round-the-clock support).
Commercial plumbing consists of more detailed services, over multiple floors, and on a larger scale. They have expertise in a wide range of pipes and outlets. A residential plumber provides work on just a few floors in a home and generally involves consistency of the same basic plumbing issues. A residential plumber will know how to spot and repair a plumbing issue in your home, but a problem at the office might require a commercial plumber.
A professional is dedicated to complete satisfaction with the trained know-how to get the job done right the first time. Look for an expert plumber that will bring the least amount of people on the job as possible. You also want professional plumbers that will clean up after themselves. All your work should be in writing and come at a good price, so be sure to ask for a free consultation from a plumbing professional before you agree on paid services.