Renovating is an exciting task when done right. You must be bored with how dull your present kitchen looks. You have seen those beautiful glossy pictures of kitchens on the pages of your favorite décor magazine. You have also watched those cooking shows on TV and appreciated how the kitchen is so artfully decorated. You want to remodel your kitchen too. It is not a hard job if done with proper planning and precision. In this article, we are going to discuss strategies to improve your kitchen space. Let's get right into it.
Work with a Designer
While remodeling your own home space, you must have a vision. It is you who have to work in your own kitchen. But there are technical and architectural aspects that are best handled by a professional. They will suggest innovative ways to work that you haven't thought out before. It is always practical to hire someone with experience as it can save you time and money. You can review the cost of the new kitchen and note down various probable estimates he provides. The whole process should be a collaborative effort with the designer to achieve the best result for your home.
Pay attention to the Plumbing
The first thing you should decide is where to put the sink in your kitchen. According to that, you should plan your plumbing work. Employ the best constructors to do the plumbing as you don't want leaky faucets every now and then. Besides the sink, the plumbing constructor will also make sure that a proper drainage system is installed in your kitchen. So, that all the water from your sink, and your dishwashers can safely pass through the system.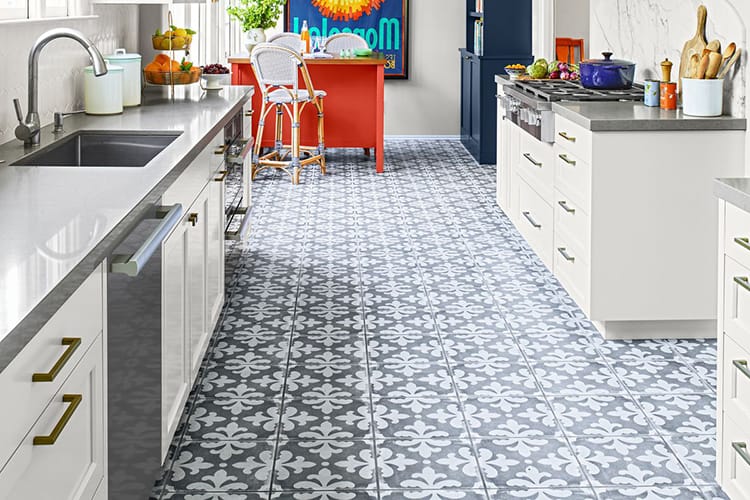 Selection of Floor
Next comes the floor structure. You need to select, based on your budget, what kind of floor and wall setting you want. You can always go with a classic hardwood floor, or you can go with a marble floor. The architect may suggest your floor type based on the other areas of your home. In accordance with the floor design, you can also decorate the walls. You can go for a more rustic look, with old-tiny copper pots and pans hanging from the wall. Or you can go for a modern sleek format that looks more organized. You can create cabinets and shelves on the walls of the kitchen to utilize the empty space.
New Appliances
Modern appliances are a must! The marketplace is coming out with new and improved kitchen appliances that make cooking fun and easy. Since you are renovating your kitchen, old good-for-nothing appliances need to go. You can purchase a new fridge that will store all the essentials that you need. You must also install a baking oven because everyone who loves their kitchen loves to bake. The children will be much more excited when their mother cooks homemade cookies for them instead of serving store-bought products. While sorting out new equipment, make sure to plan spaces for the items in the kitchen.
Lighting Requirements
The lighting of the kitchen is neglected at times but it really is a key element.  If your dining space is joined with the kitchen area, then you must pay attention to the lighting even more. You need ambiance in your dining space. Try to install open windows in your kitchen. Fresh sunlight is always a welcoming sight. But in a modern setting, it is not always possible to rebuild your window structure. In that case, pay attention to the lighting so that the kitchen looks well lit up when need be. Soft lighting is also necessary to create the proper mood for dinner.
Incorporate these fundamental tips while renovating your kitchen space. Making food is no less than an art form, and an artist deserves the best canvas.