If your backyard is spacious enough to build, you might be thinking about adding an outbuilding. Going for a patio or garden shed is always an option, but in case you have a parent or relative in need of care and company, you might want to build a granny flat. This is also a great way to add value to your home since a granny flat can sometimes be a real deal clincher. However, you probably don't want your new granny flat to drain all the money from your budget. That's why we came up with a guide on how to build a granny flat on a budget.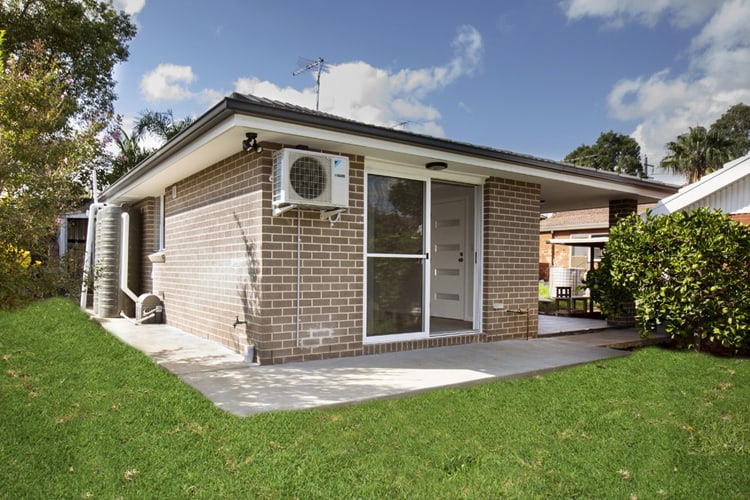 Budget for more
Even though adding a granny flat to your backyard shouldn't be difficult, there are some unexpected costs that can arise. After all, there are just so many things that have to be dealt with when adding a granny flat to your backyard, such as plumbing, electrics, painting, paving, etc. And sometimes, just a minor alteration can end up costing you quite a lot. So, in order to be able to cover every extra cost that comes up, budgeting for more is a good idea. In most of cases, increasing your budget by about 15% should do the trick.
Make Smart Bathroom Decisions
Most granny flats have small bathrooms. If this is the case with yours, you should probably try to make the most out of it. This means you should opt for a shower rather than a bathtub since it takes less space and is much easier to use. Moreover, it might be a good idea to include a window that will let natural light into your bathroom. It's also recommended that you get a mirror cupboard, as you'll need all the storage you can get. When it comes to towels and bathrobes, you can get ornamental hooks, you can hang these on. Storage options like this should also help you scrape away some money.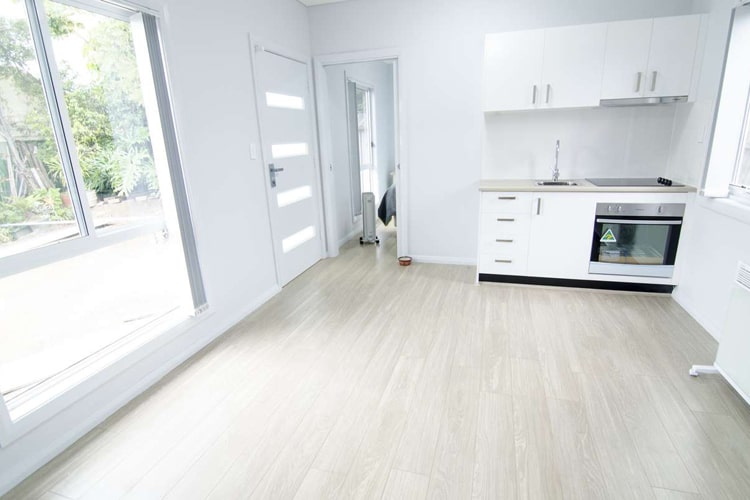 Go for an open floor plan
Keeping the plan of your granny flat simple is another great thing you can do to minimize your expenses. What's so great about this is that it will also make it will also allow you to use the space in multiple ways. For example, you can have the kitchen in your granny flat open to the living room. That way, the table in your dining room can be used for working and preparing meals. On top of this, you'll be able to save a lot on materials, as there will be just a few walls inside your new granny flat.
Choose the Right Builders
More and more people choose to build granny flats in their backyards. What this means is that there are companies that specialize in building these. So, once it's time to start your project, you'll probably want them to handle all the work for you. Of course, it's extremely important that you turn to renowned granny flat builders, as they'll be ready to help you save as much money as possible. Talk to them before you make any final decisions, and see if they can tell you how much the entire project is going to cost.
Use LED Lights
Another important thing to have in mind when building your granny flat is lighting. Using incandescent bulbs is no longer the best option, as there are LED bulbs that last longer and require less energy. No matter who'll be using your granny flat, you'll probably want to reduce their energy consumption as much as possible. Another great thing about LED bulbs is that they produce less heat and less energy it will take to keep your granny flat and cool. They also come in all shapes and sizes, so choosing ones that will fit your granny flat will be a real piece of cake.
With these 5 tips in mind, you should be able to build your new granny flat without breaking the bank. With just a little bit of planning, you'll have an entirely new outbuilding in your backyard and your home will be worth more. Just remember to talk to the granny flat builders you've hired and make sure they can provide you with exactly what you want.