When it comes to interior decorating, there are numerous styles that can be incorporated into your living space to breathe new life into your home. For many people, a Nordic interior style incorporating Scandinavian furniture is becoming their favourite decorating choice. Considered some of the most stylish decorating trends across the world, this style uses a variety of materials, layouts, furniture, and more to create a look that is unique to each home. If you are ready to give your home a makeover that will let you incorporate fascinating Nordic style and Scandinavian furniture, here are some ideas you may want to try.
Mix and Match Chairs
Designed to balance and expand upon the style of your room, Scandinavian seating includes traditional wood furniture as well as fascinating mid-century creations and pieces that are industrial-influenced. In many of today's most stylish homes, having a mix of chairs for dining and relaxing is the latest trend. Giving the room a unique look and feel, this design style adds warmth and texture while giving your guests a topic for an interesting conversation. Popular choices include the Bertoia side chair in brass and black, the Soli caramel leather dining chair, and a Lancaster white side chair.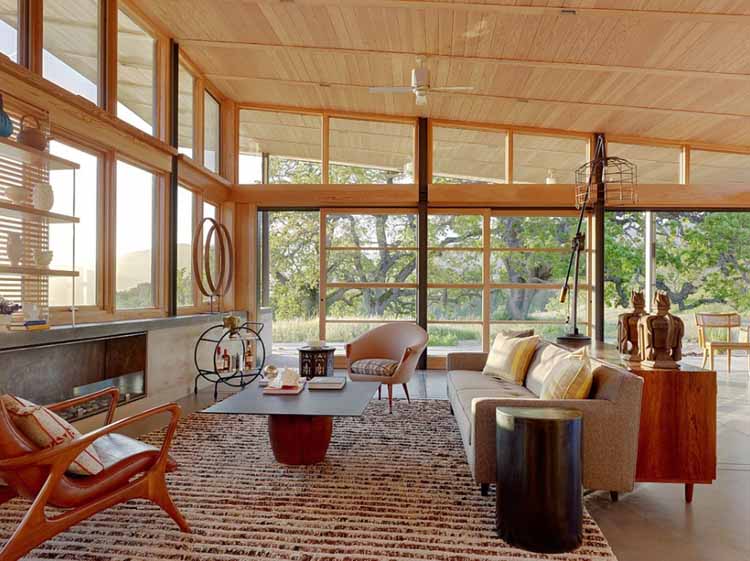 Natural Wood Elements
A common feature of many Nordic interiors, natural wood lends plenty of warmth while still being light enough to keep the room feeling bright. Whether it's entertainment consoles, occasional tables, entryway tables, or shelving and storage options, natural wood is featured heavily in these and many other aspects of Nordic interior style. Popular choices for your home can include an Aiden coffee table in bleached elm, a Norwood end table that combines concrete, metal, and pine wood to create an interesting look for any room and a Sophia natural dark cube made from hand-cut petrified wood.
Glass Pendant Lighting
If there is one thing that can bring a room to life, it's having the proper lighting. For many Nordic interiors, that means incorporating unique individualized lighting into numerous rooms throughout the home. One of the most popular styles used today is glass pendant lighting, which combines the look of wind chimes and lighting to unify a room in various ways. Popular choices for you may include the Irene clear glass pendant lamp, which can be comprised of a single light, a trio of lights, or a quintet of beautiful lights cascading down from their perch.
Black and White
In many homes that combine Scandinavian furniture into their Nordic interior style, the color scheme of black and white is extremely popular. With the walls being painted white and black used as the accent shade, the room will not only have a clean and crisp look but also actually look bigger. Once this is done, adding the right furniture will create a room to remember. Many people choose a variety of accessories that will create a unique identity while also showcasing their expression and style. For example, a Glam gold metal wall mirror not only offers a sharp contrast to the black-and-white color scheme but also adds the illusion of space to the room. And to add a touch of nature to your room, placing a few planters around your home will soften the look just a bit. A popular choice for many people is the whitewashed trough planter, which with its distressed look and trough shape helps give it a substantial feel.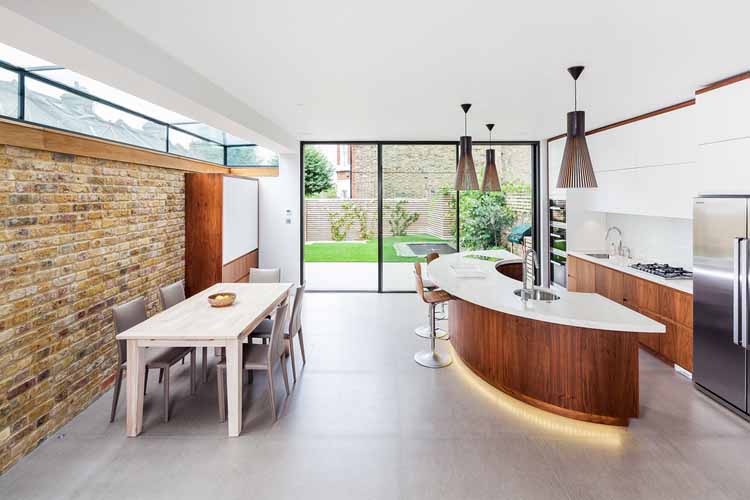 Breakfast Bar
For those homes that want a simple look in their kitchen, having a minimalist breakfast bar in a nook can bring that look together. In many kitchens, a simple piece of pine attached to a wall, along with two or three Erik buch counter stools made of solid ash and leather, work together to provide comfort, relaxation, and enjoyment while having the most important meal of the day. Allowing you to have a quick meal before you're off to work or school, this simple atmosphere allows for some quiet time to savor the many joys of life.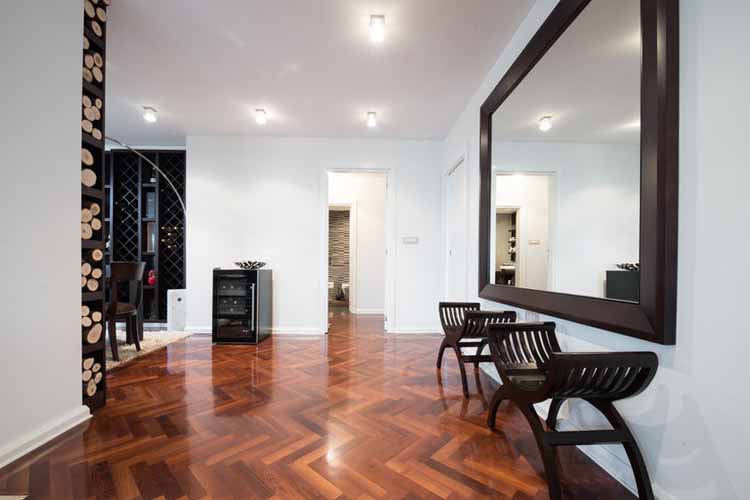 Mirror, Mirror on the Wall
Along with making your surroundings appear much bigger, mirrors on your walls will also help brighten up your surroundings. Along with these advantages, mirrors are also popular design choices due to the seemingly endless variety of styles from which to choose. Whether it's gold finish etched frames or modern industrial striped designs, mirrors also make your furniture look even better. For many homes, the fire stick natural mirror is a great choice, while the Grantola arched mirror will lend a sense of style and elegance to your surroundings. So whether you want to use your mirror to take a quick peek at yourself before heading out to a fun party or before you're off to work, you'll be able to do it all in style.